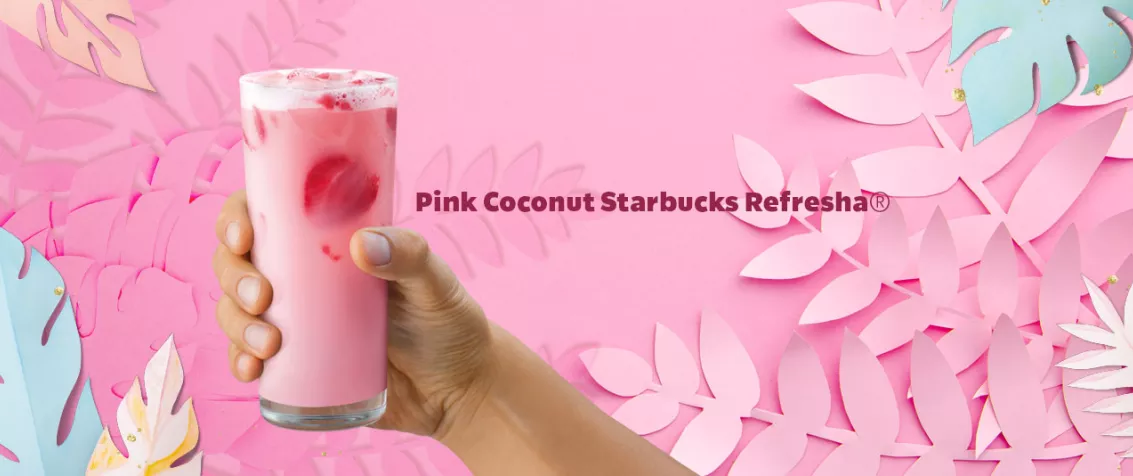 Keep Calm and Drink Pink
Hi There! Have you tried the newest drink in town - the Pink Coconut Starbucks Refresha®?
Starbucks Pink Drink has travelled around the world to finally debut in MENA. And, we are excited!
Did you know there is no water in our Pink Drink? Yes, it's creamy coconut milk only!
Did you know we add scoop of real strawberries in it? It's light, it's refreshing, it's sweet with the flavours of Strawberry Acai Refreshers®.
It's just perfect as it brings out the twinkle in your eyes when you hold the pink drink in your hand. It gives you a joyous smile with your first sip. It makes you feel delightful when you take it with you everywhere you go - to the pool, to the beach, to the mall-day with friends, for a hotel stay. Do we dare say that it compliments your summer outfits the most? Absopinkly Yes!
Think tropics, sip pink drink. The secret's out, try it now.